Cheyenne, Wyoming, has wonderful activities for the family to do all year round, especially when Frontier Days is in full gear. But what about the surrounding areas of Cheyenne? What are some fun things to do when you want to get out and explore? Here is a list of fun things to do when Cheyenne isn't big enough for you.
Curt Gowdy State Park. Twenty-five miles outside of Cheyenne is Curt Gowdy State Park, which offers a wide variety of outdoor activities for the whole family! In warmer weather, there's hiking, fishing, camping, horseback riding, bike trials, and unique sights to see. In the colder months, there's ice fishing and hiking. Just make sure you have your fishing license!
Vedauwoo Recreation Area. Vedauwoo comes from the Arapaho word, "earth born" and it's certainly is! Located straight off I-80 between Cheyenne and Laramie, Vedauwoo has rocky outcrops that jut out from the earth to climb on and around! It offers designated campgrounds as well as camping off the beaten path. There are hiking trails, ATV trails, and great rocky scenery to enjoy all year long.
Buford, Wyoming. This isn't a recreational area nor a tourism place, but it's the smallest town in the entire United States! Just before arriving to Vedauwoo is Buford, Wyoming, where there's a small gas station with your basic amenities, but it would be fun to stand beneath the sign that says POPULATION: 1.
Fort Collins, Colorado. Fort Collins, offers a whole lot of fun for everyone! From dinning out to shopping strips, to amusement park Fort Fun and white water rafting, you will find enjoyment for any age at any time of the year. It's just 45 minutes south of Cheyenne off I-25 where the Rocky Mountains can be seen. Make this a day trip or stay for a few days to maximize your experience!
Rocky Mountain National Park. Love the Rocky Mountains? Then Estes Park is the place to go when you're in need of some fresh mountain air! Rocky Mountain National Park is located in Estes Park where you can drive Trail Ridge Road, which is the highest paved road in any National Park inside of the United States! This road will take you 12,000 feet above sea level where you can gaze from the peaks of the mountains. Rocky Mountain National Park offers not only gorgeous scenery of the Rockies, but camping and lots of hiking!Everyday can be a fun experience when you live in Cheyenne, Wyoming!
To learn more about what Cheyenne can offer you and your family, call Terra Spino at 307-630-6110 or email at [email protected]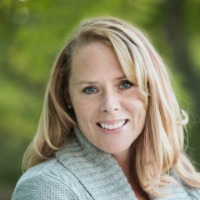 Hello, thanks so much for stopping by! Let me tell you a little bit about me. I grew up in Richland Washington, the home of the Richland Bombers, our high school mascot was actually a bomb, as crazy a....