No matter where you live, family fun is always right around the corner. If you are new to the Cheyenne area, or are just making a quick visit, then there is plenty to do with your family all year round that are either free or inexpensive.
If you have any other suggestions for family fun activities in Cheyenne leave a comment below, thanks!
Paul Smith Children's Village. The Paul Smith Children's Village is located inside of the Botanic Gardens inside of Lions Park. The Children's Village has all sorts of fun stuff to do like going inside a tepee, exploring the different plants and grounds at the Village, activities on a weekly basis, and much more! You can check out their monthly schedules at www.botanic.org to see what you and your family can do for free!
Indian Village. Even though the Indian Village is open during Cheyenne Frontier Days, it's a free event to experience the Indian culture in a fun, unique way! They will show you how to dance like the Indians used to do and tell stories about the old western days. To learn more about the Indian Village, visit http://www.cfdrodeo.com/event/indian-village/
Spray Park and Aquatics Center. Although Cheyenne's winters last longer than summer, you can still go swimming year round at the Cheyenne Aquatics Center! It's located in Lions Park and features swim lessons, aqua toning classes, diving boards, and much more. The cost is even a great price starting at a daily fee of $4 for children and $5 for adults. The Spray Park is a new addition to the Aquatic Center and will be open in the summer months. It's an outdoor park for children to spray each other to their hearts content! To see when recreational swimming and swimming classes are, please visit http://www.cheyennecity.org/index.aspx?
Historic Governor's Mansion. Looking for a bit of history for you and your children? Then take a small trip to the Governor's Mansion for a free guide to explore the home! This mansion is over 100 years old and has served 19 of Wyoming's first families over the course of 71 years! To learn more about the mansion and guided tours, visit the website at http://wyoparks.state.wy.us/Site/SiteInfo.aspx?
This list is only the beginning of the things to do year round in Cheyenne, Wyoming. To get a full list of what's available in Cheyenne and all the exciting activities to participate in, please visit Cheyenne's website. I hope your stay in Cheyenne is a one of a kind experience!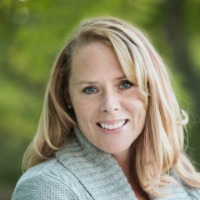 Hello, thanks so much for stopping by! Let me tell you a little bit about me. I grew up in Richland Washington, the home of the Richland Bombers, our high school mascot was actually a bomb, as crazy a....